Swap Me
Sustainable Solutions for Families
The Impact of Swap Me on Reducing Waste
and Cost for Children Products
Project Type
Mobile app and website design
Tool
Figma - Adobe XD - Miro
Responsibilities
Conducting interviews, wireframing, low and high-fidelity prototyping, conducting usability studies, accounting for accessibility, and iterating on designs.
Swap me is a clothing swap platform to let parents and guardians exchange their children's unused clothing, gear, and toys for more age-appropriate products. The app's goal is to reduce waste and save money for families by allowing them to give and receive gently used children's products rather than buy new ones. Swap me advocates for sustainable consumption and reducing future economic and environmental costs.
How it works
In this app, there is no selling and buying; instead, users can earn coins by swapping their items to acquire new ones for their children.
Points are based on the initial price of the products as well as the item's condition. It means users can earn more points if they swap items that are in better condition and items that are not fast fashion. If the item has a certificate, price tag, or link that indicates the price, the user can add the original price themselves; otherwise, there is a team of experts who can assist users with the item's pricing. Users have options for local pickup or shipping an item.
The Problem
Many parents struggle with managing the clutter and expense of constantly upgrading their children's wardrobes. For most consumers, this costs a lot of money, and the waste created also has environmental impacts. By now, 4,200,046,592 US dollars have been spent on children's toys, and the number is rapidly growing every second. On the other hand, Online thrift shops have become very focused on making a profit instead of coming up with solutions. Conscious parents are also looking for a convenient way to donate their kid's unused stuff for more age-appropriate items without wasting money and contributing to kids' fast fashion.
The goal
Swap Me provides a convenient and easy-to-use platform for parents to swap children's toys and clothes with other parents. The app aims to help families save money and reduce waste by keeping gently used items in circulation rather than ending up in landfills.
A social good: Reducing poverty and the footprint of the clothing and toys industry.

Help users quickly find what they're looking for at no cost

Encourage users to shop less and exchange more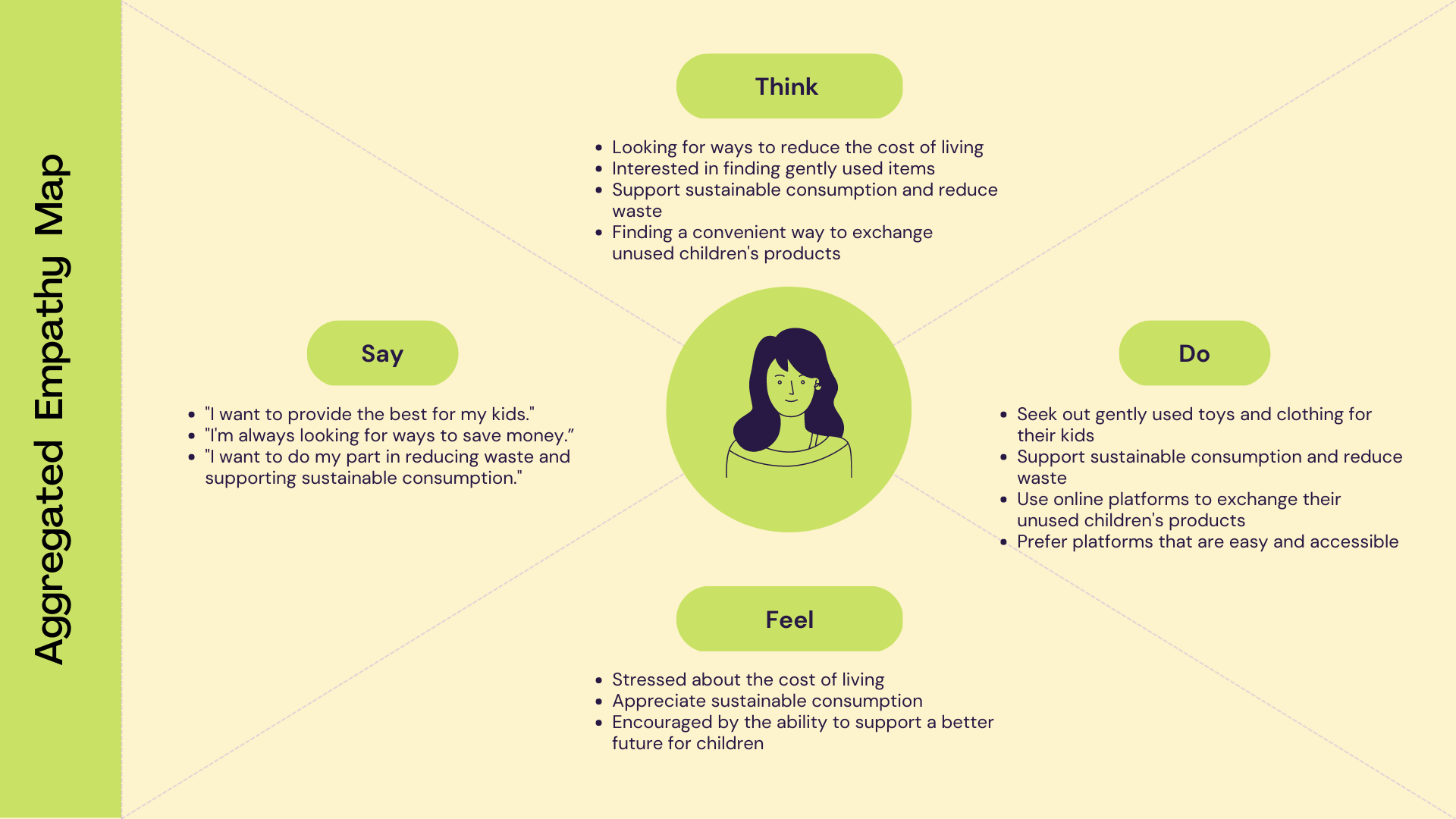 User Research
User research was conducted to gain insights into the swapping behavior of parents, their pain points, and their needs. Through competitive analysis, surveys, and user interviews, we found that parents are looking for a convenient and easy-to-use platform that allows them to find other families to swap clothes/toys quickly.
The majority of problems were associated with money and mass consumption. The user group, through research, was identified as parents. They also want the ability to filter and search for specific items and to be able to leave ratings and reviews for other users.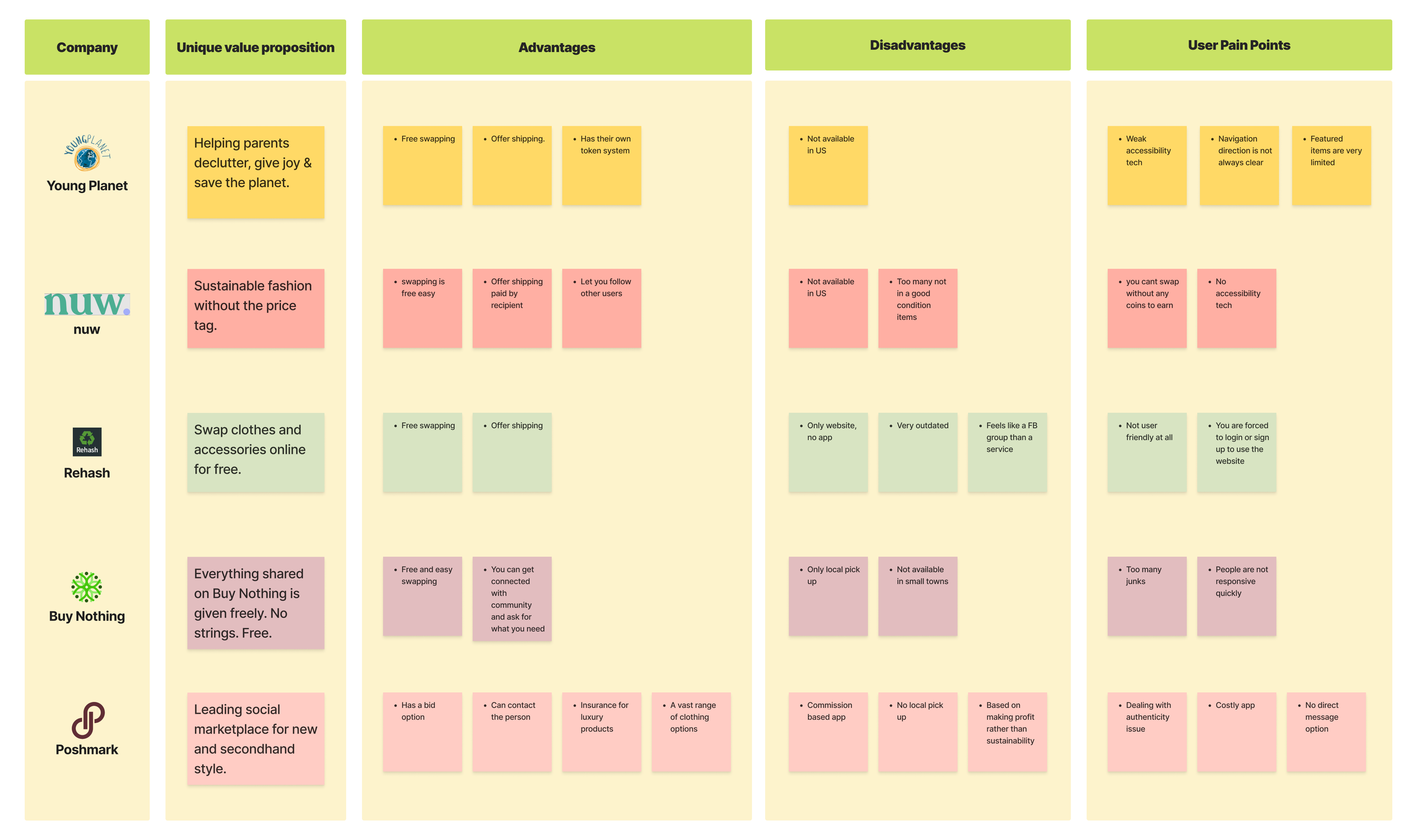 Competitive audit
I started by searching for existing kids' swap apps, and I didn't come across too many options focusing solely on children's options. So I decided to expand the research scope to indirect adult-swapping and second-hand clothing marketplaces to understand what is happening in the market.
Gaps
After looking over features, and pain points in each platform, I found these key takeaways:
Delivery
Some platforms provided shipping options while others only based on local exchanges
Entry barrier
One of the platforms incorporates its own token system, however, first-time users can't experience anything without giving first.
Free junk removal
The issue of getting rid of junk for free is an issue in two of the platforms that are inherently free without any token system.
Existing pain points
After market analysis and emphasizing users, I gained a good understanding of existing user problems, and I started organizing thoughts and finding to create personas and start ideating for the design.
Financial
Parents want to upgrade their children's wardrobes at a low cost.
Environmental
Avid environmentalist parents are so conscious of the impact of kids' fast fashion industry and looking for sustainable solutions.
Convenience
Parents prefer to spend less money and time in stores with their children.
User journey map
Improvement opportunities
Adding a feature to track environmental impacts, such as the number of items donated or the reduction in waste.

Offering a rewards program for frequent users, such as extra points.

Connect with other users who share similar values to share tips and resources.

Offering a feature for purchasing sustainable and eco-friendly products directly from the platform.

Providing suggestions and recommendations for age-appropriate items based on the child's age and gender.

Having a review and rate feature for each swapper

There should be a sign-up bonus that encourages the user to earn more points.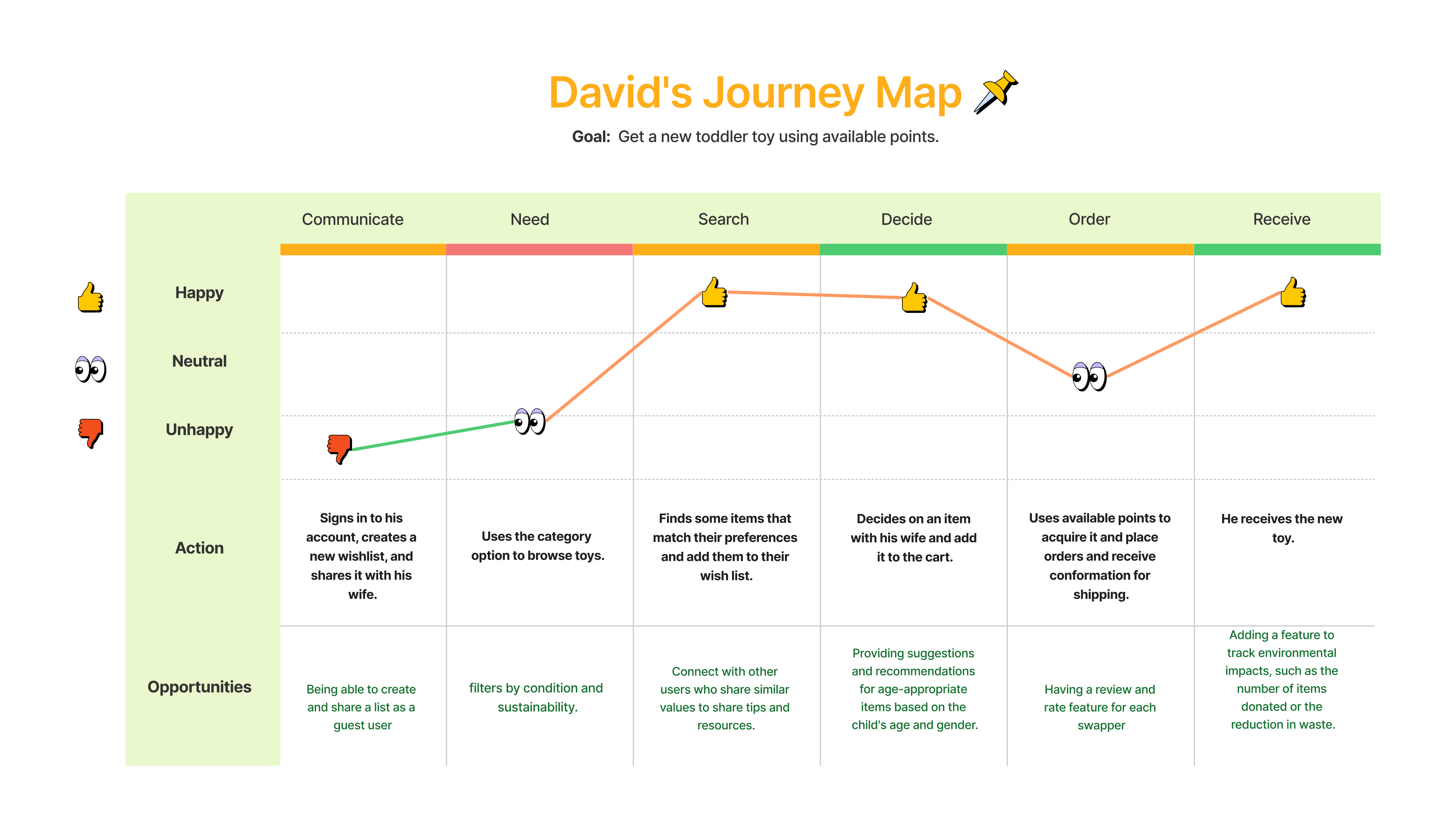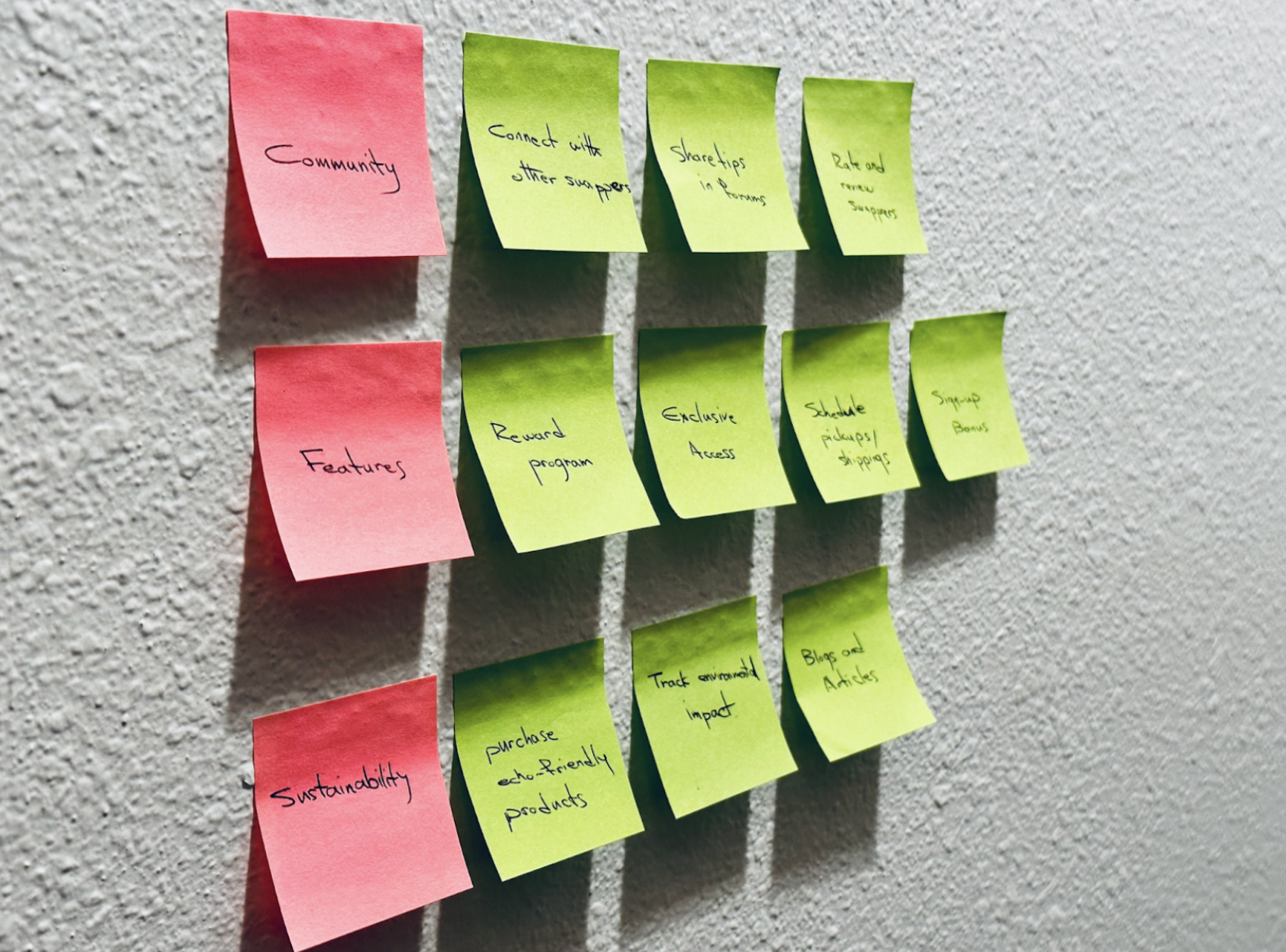 Card Sorting
Community

Features

Sustainability
The Swap Me app was designed with a simple and intuitive interface that makes it easy for parents to find and swap children's items. The app features a search function that allows users to filter and browse toys by category, age range, and location. Users can also leave ratings and reviews for other users to help build trust and confidence within the community.

User flow
The next step was to create a user flow to get an idea of the key steps involved in completing a swap through the app.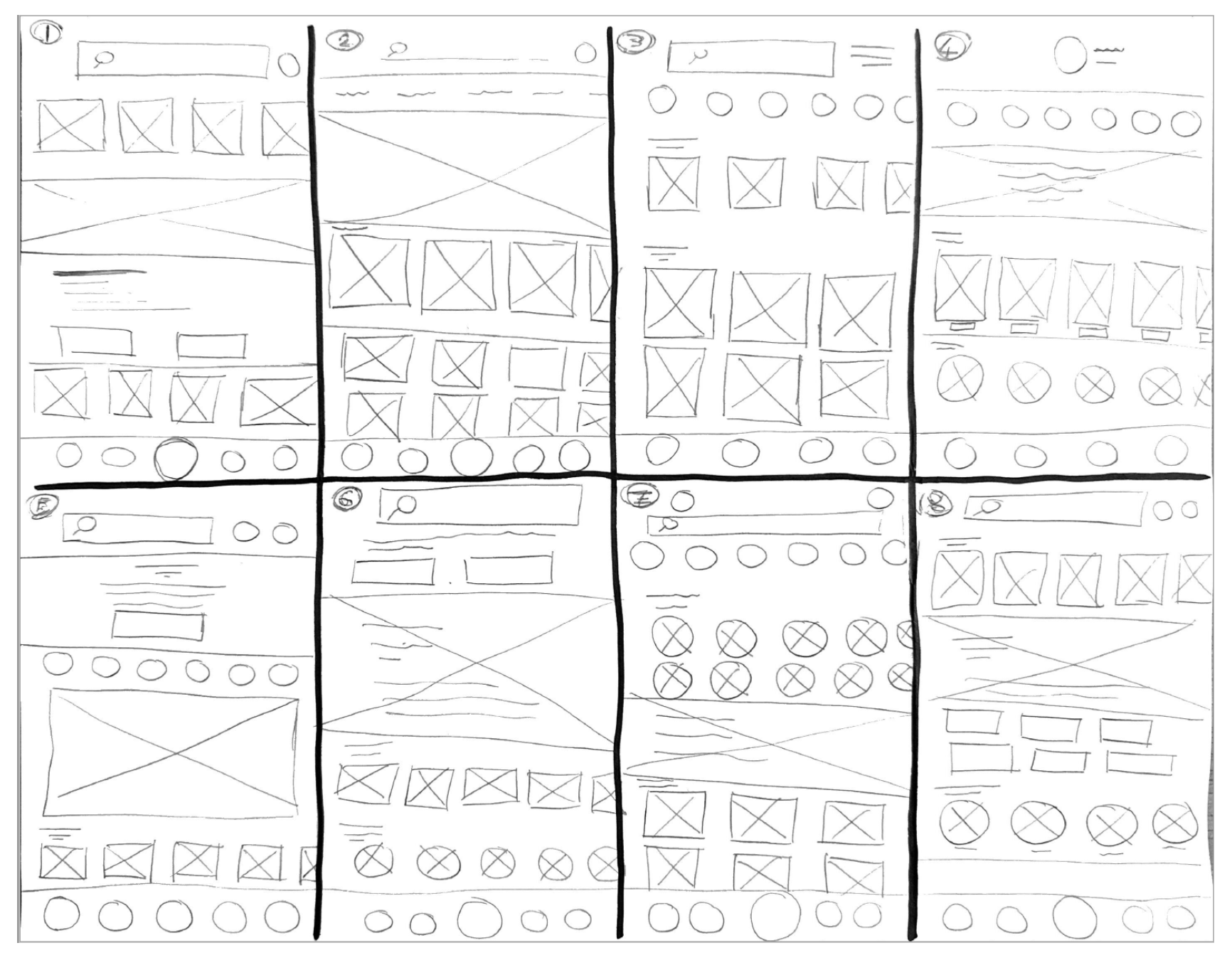 Wireframes
I started the design process by doing a Crazy Eight exercise to generate some ideas for the overall structure and layout of the home screen.
With the help of the initial user flow, I identified the essential screens I needed to create the digital wireframes.
For the Home screen, I added a fixed header and footer for easier navigation. I also added Featured Categories, as well as the Community and Near You sections.
For the Profile screen, I ensured users have easy access to edit their profile, find their orders, observe the number of followers, and see their messages and reviews.
For the Product screen, I made sure that users can message the swapper and ask more about the product and preferred delivery options.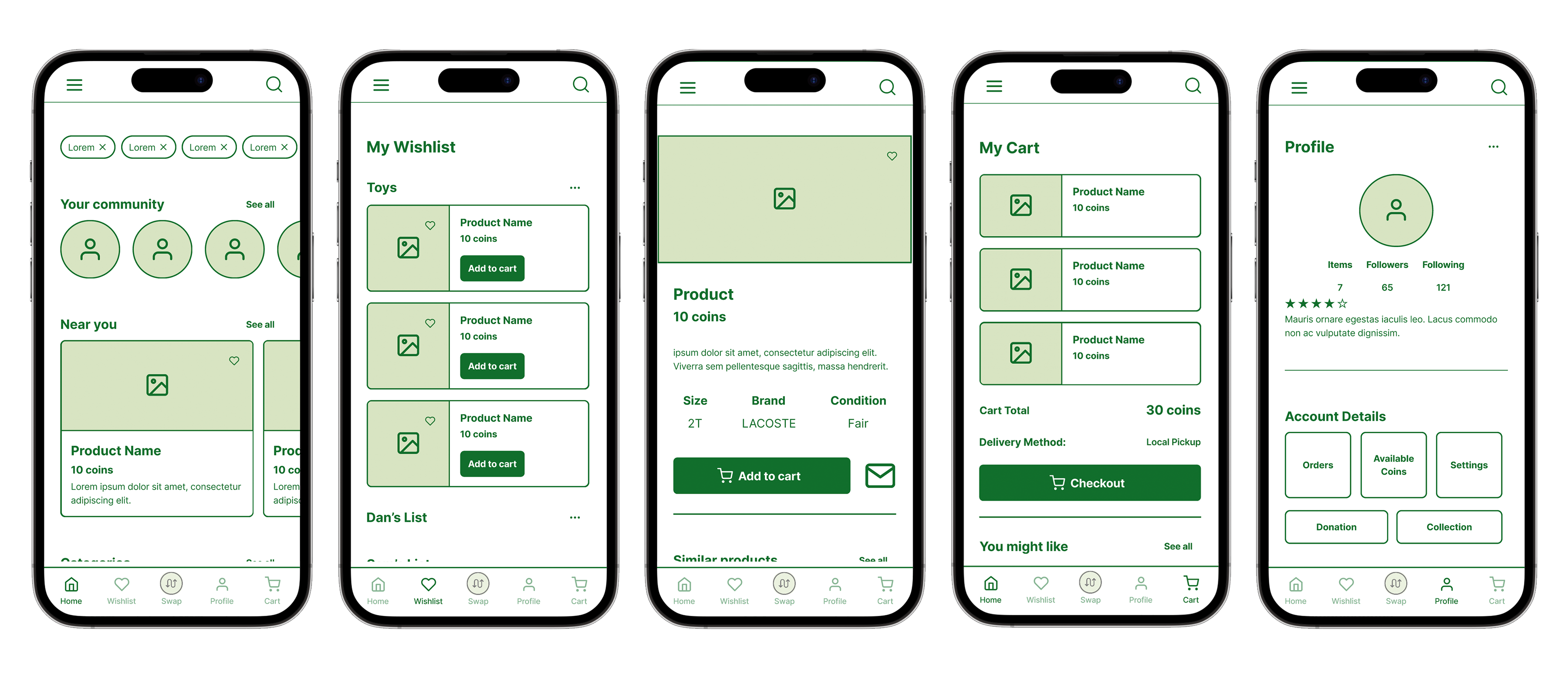 Low-fidelity prototype
The next step was to create a Lo-Fi prototype to understand what the user flow would be in action and identify the barriers in the user journey before moving forward to the final stages.
I conducted two rounds of usability tests with six groups of parents to gather feedback on its usability and design. The first round was after the Low-fidelity prototype. Based on the feedback from the first round of testing, I made some changes to improve the user experience for the first iteration of the High-fidelity prototype.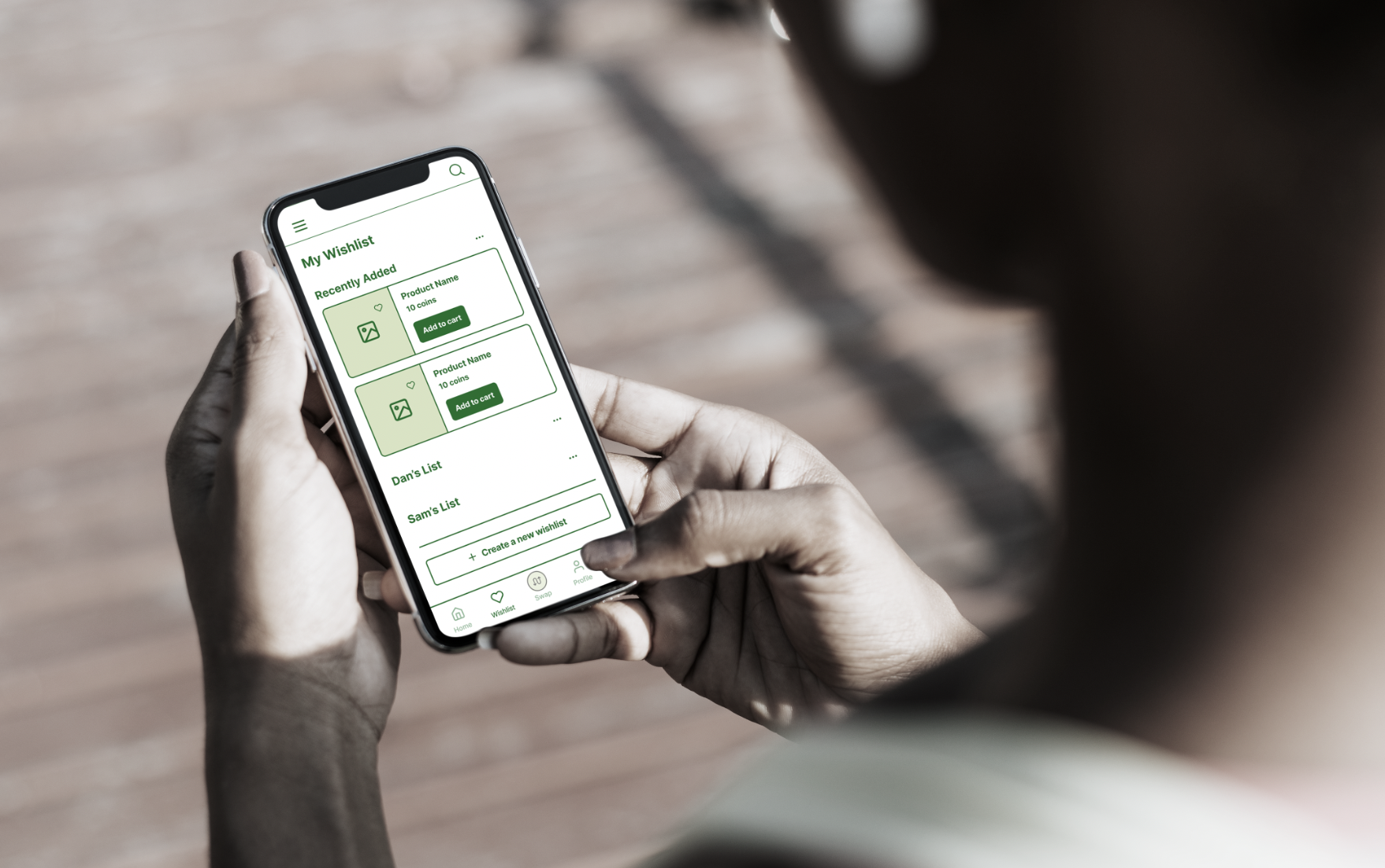 Usability Vol. 1 goals
Test the app's functionality and ease of use and identify areas for improvement.
Research questions
How easy is it for users to navigate the app and find the items they are looking for?

How user-friendly is the process of listing and exchanging items?

How satisfied are users with the overall experience of using the app?
Methodology
Moderated usability test: Participants will be asked to complete a series of tasks on the app, such as searching for an item and listing an item for exchange. Their actions and any issues they encounter will be recorded and analyzed.
Participants
6 Parents/caregivers of children aged 0 -12

Regular users of similar apps or online marketplaces
Tasks
Searching for toys and collecting an item using available coins

Adding an item to the wish list

01
Needs for a better guide for swapping
Simplify the listing process and tracking of the items
02
Needs for more effective communication with other users
Consider adding features such as a quick tour and messaging/rating systems
03
Needs for more intuitive categories, filters, and search function
Improve navigation and search functionality
Recommendation
Simplify the listing process by adding a short video instruction
Test the app with children and ensure that the app is safe for children to use as well.
Refining the design / Conclusion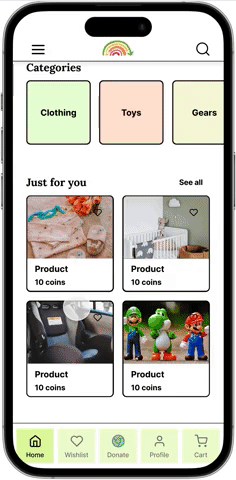 Mockups
Based on the research findings:
I added a landing page with a short video demo of the Swapping process

I work on improving the navigation and search functionality by adding a category page and moving the Profile icon to the top left.

In addition, I renamed the Swap toggle to Donate as well as simplified the process of listing items for exchange.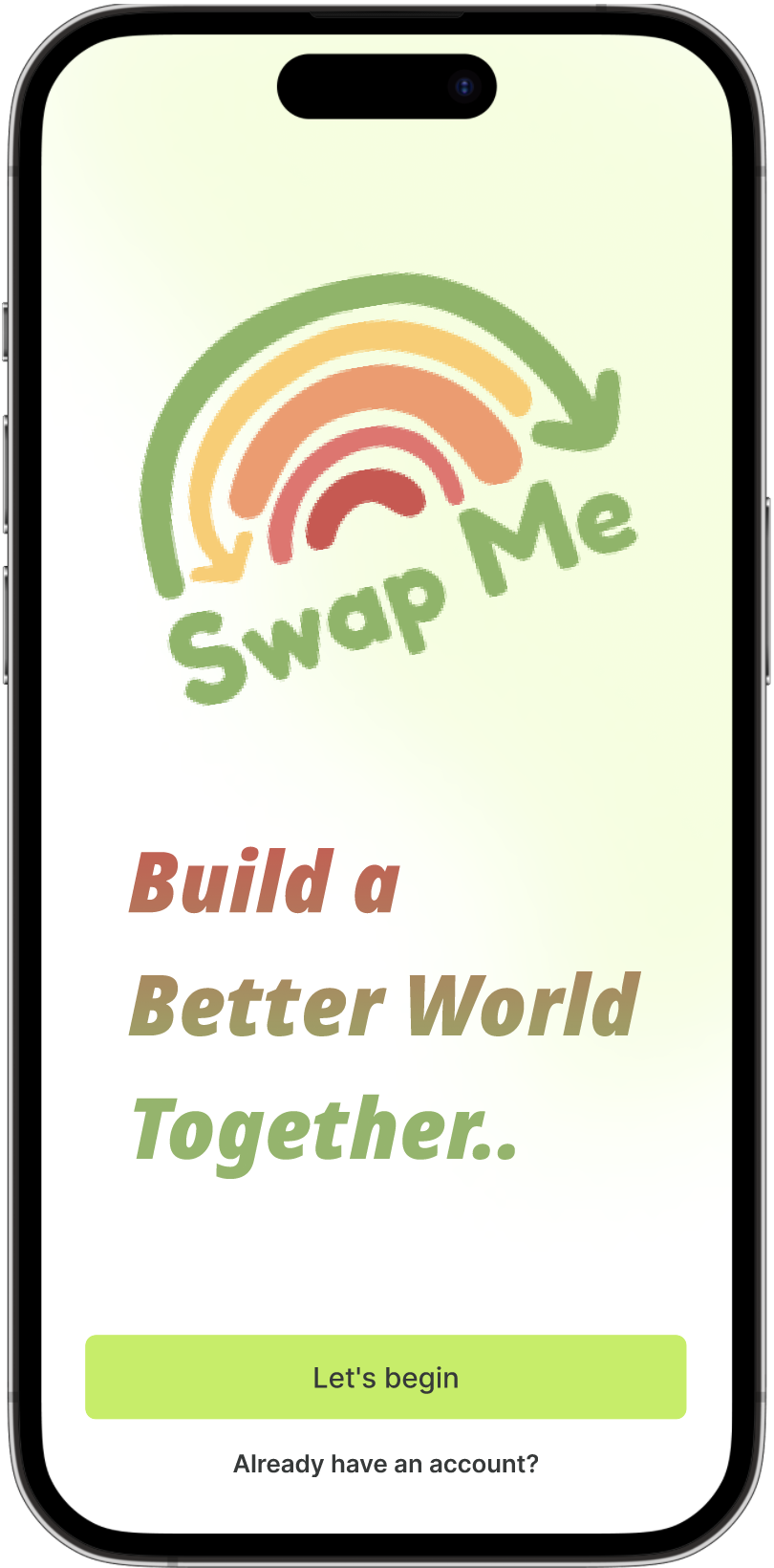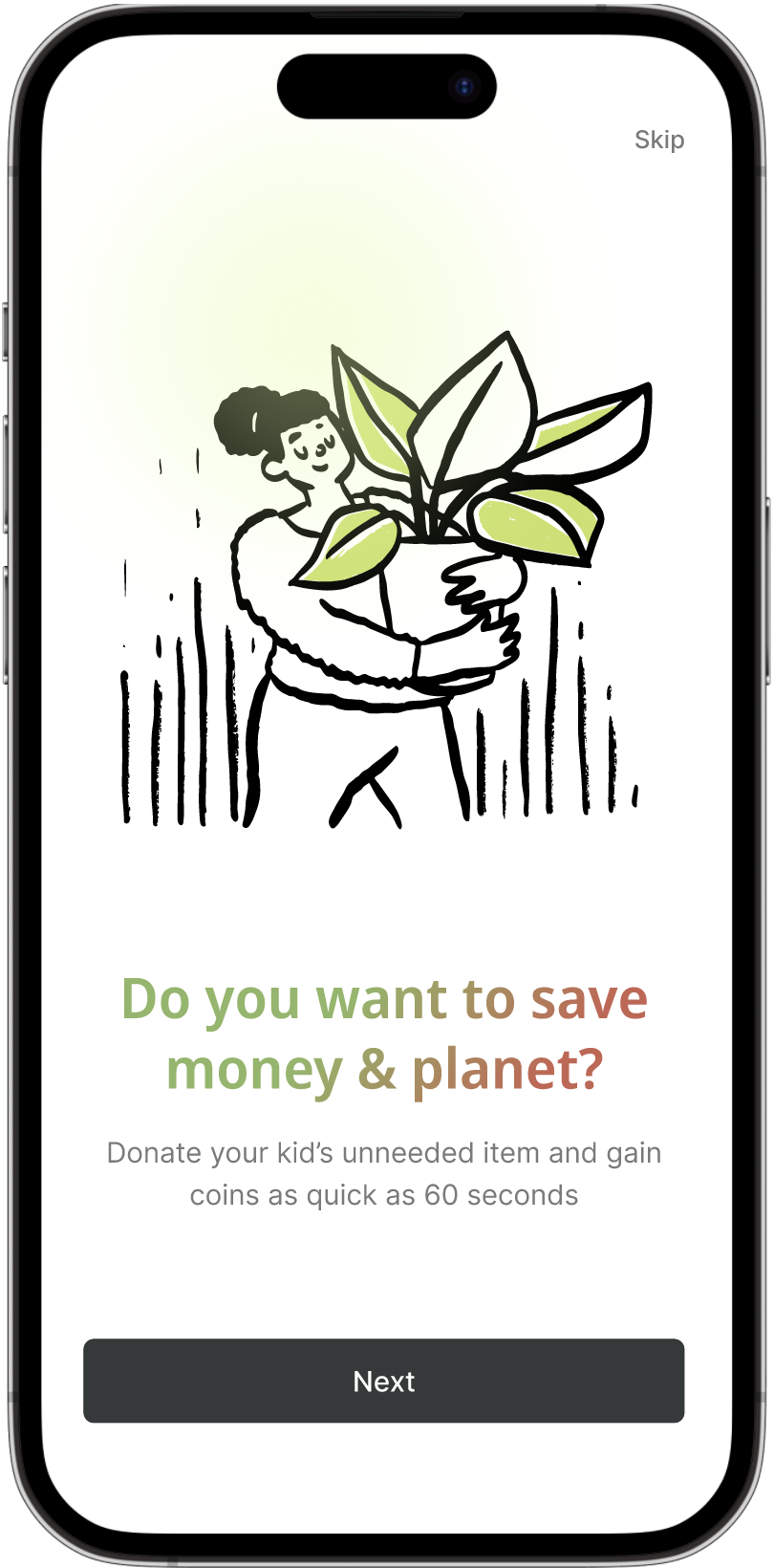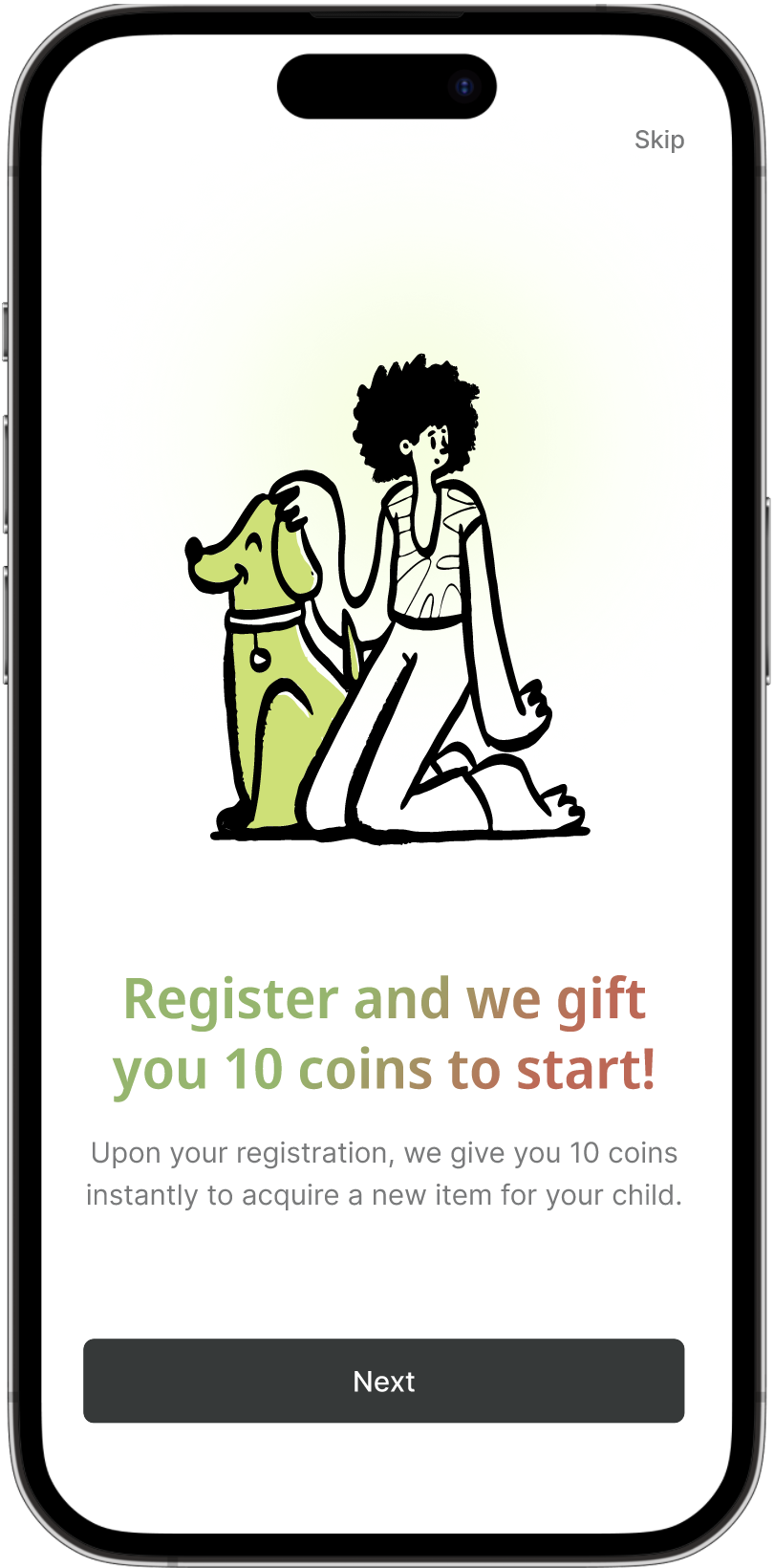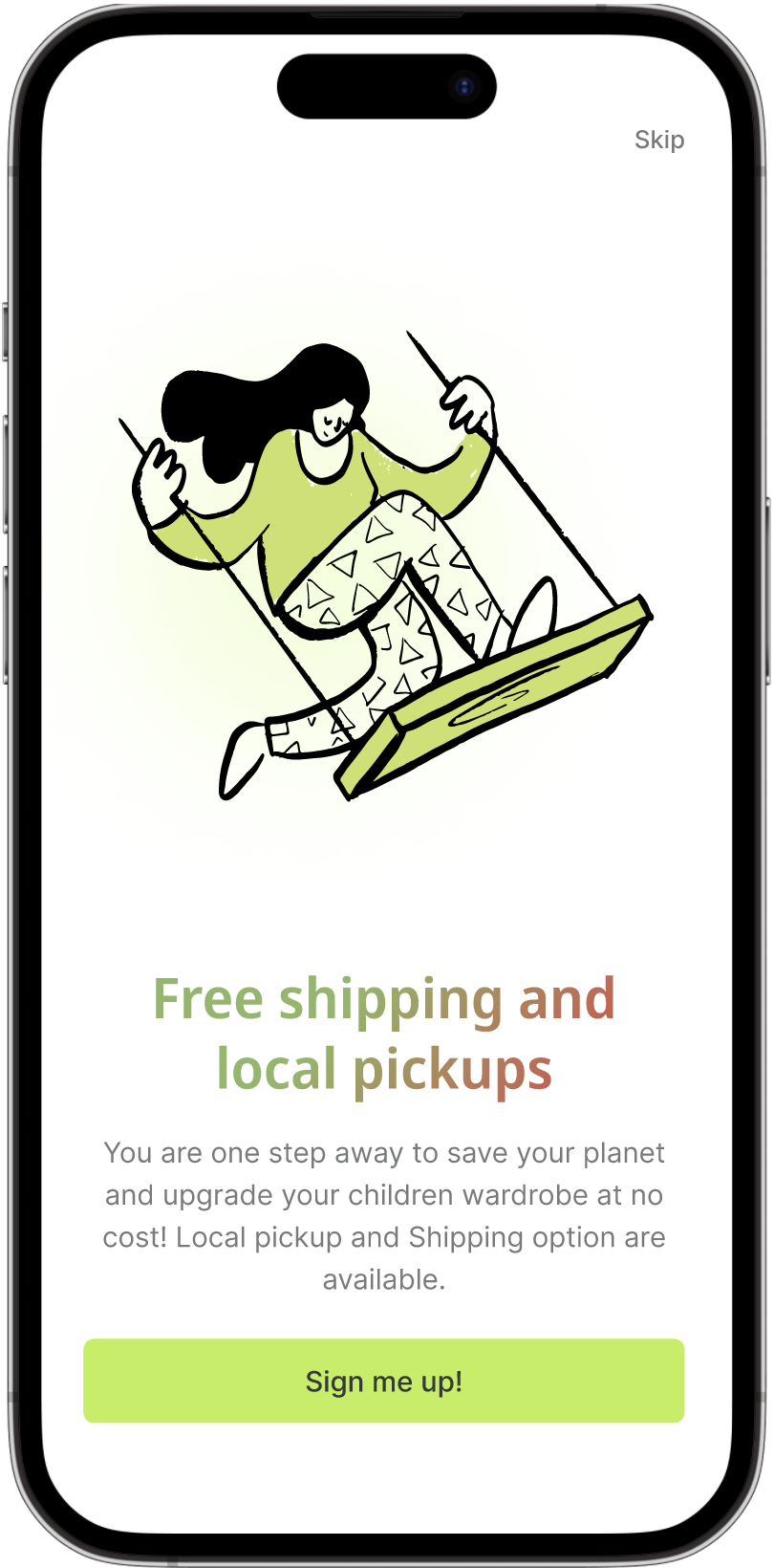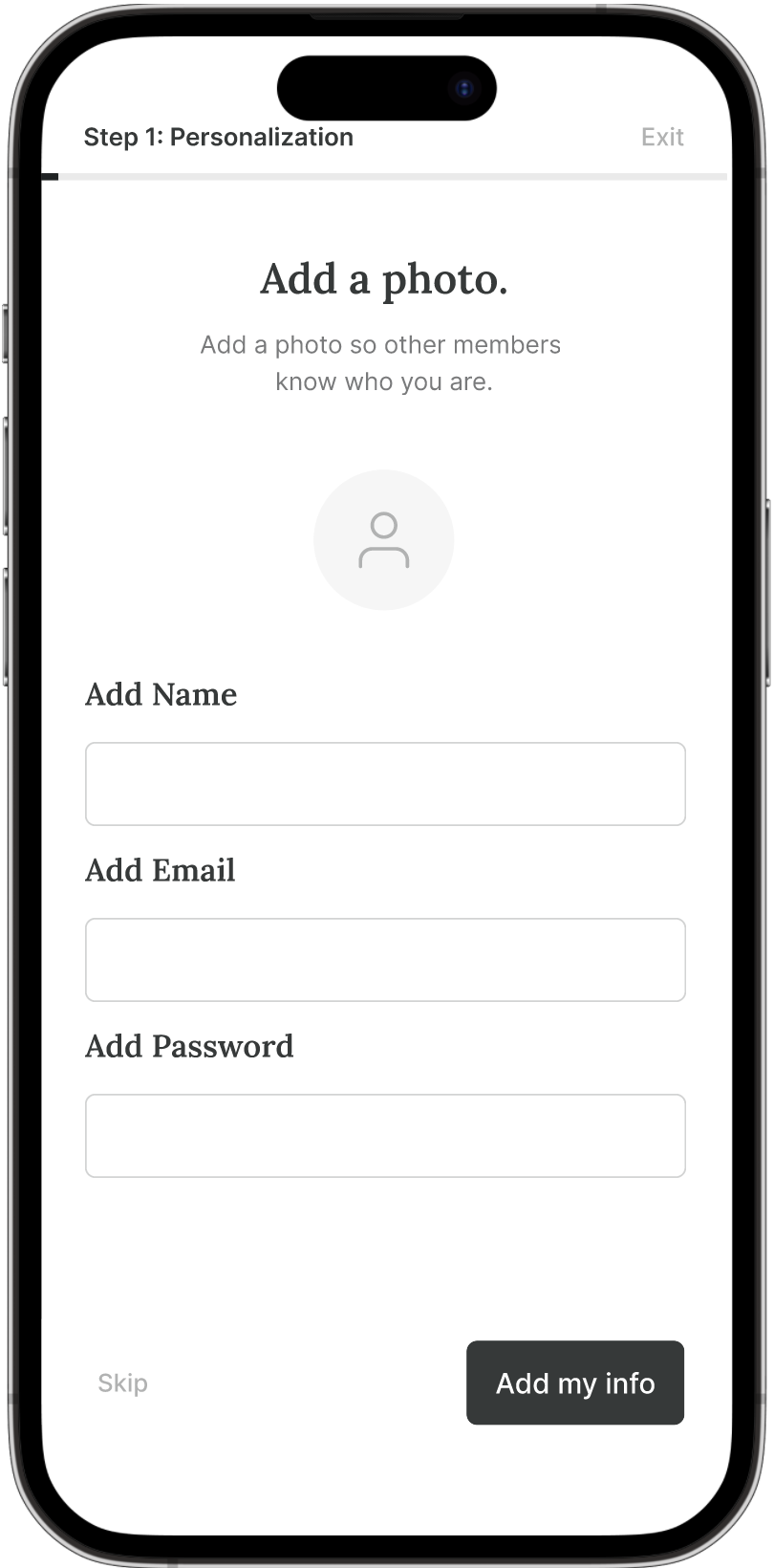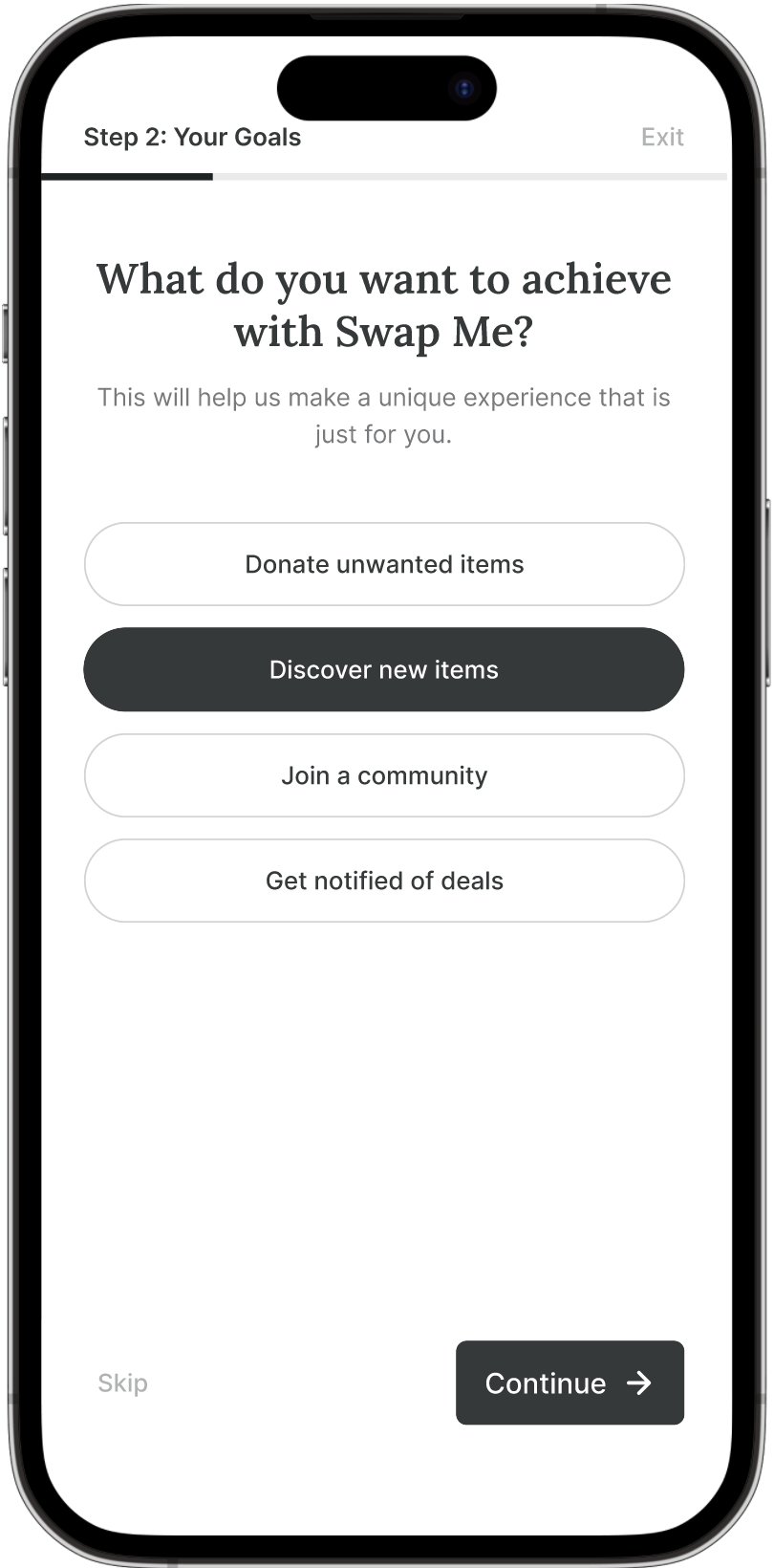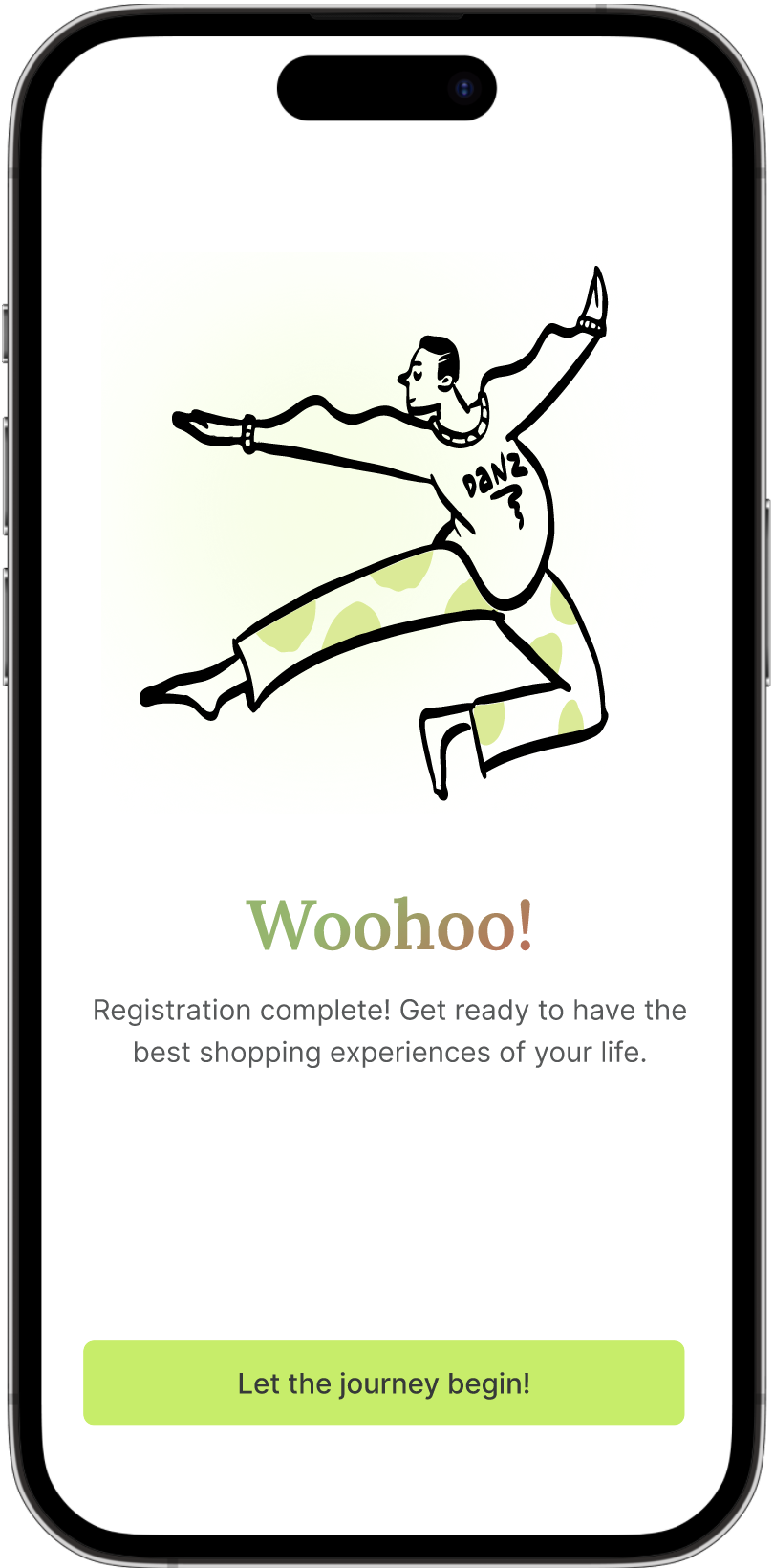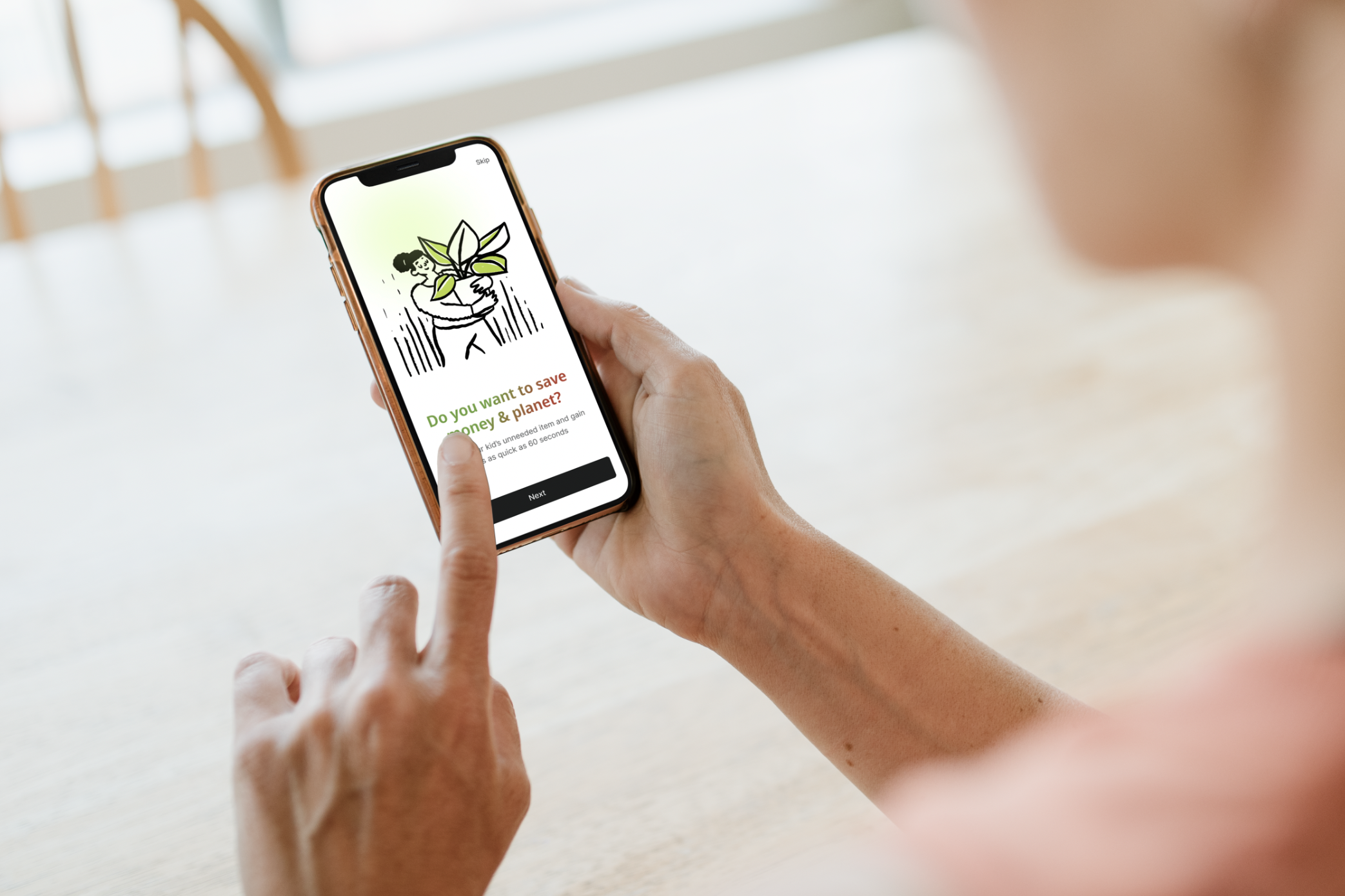 Usability Vol. 2 goals
After conducting the initial round of usability tests, at this stage, I wanted to evaluate the UI design and functionality of the high-fidelity prototype and pinpoint any areas that could be enhanced.
The participants of the Vol.2 test were the same as the first round.
Research questions
What are the strengths and weaknesses of the UI design?

How user-friendly is the high-fidelity prototype in terms of functionality and navigation?
UI
How would you continue this project? Was there something that you would've loved to do but didn't have the time or resources? What advice would you give to the team or the designer following you?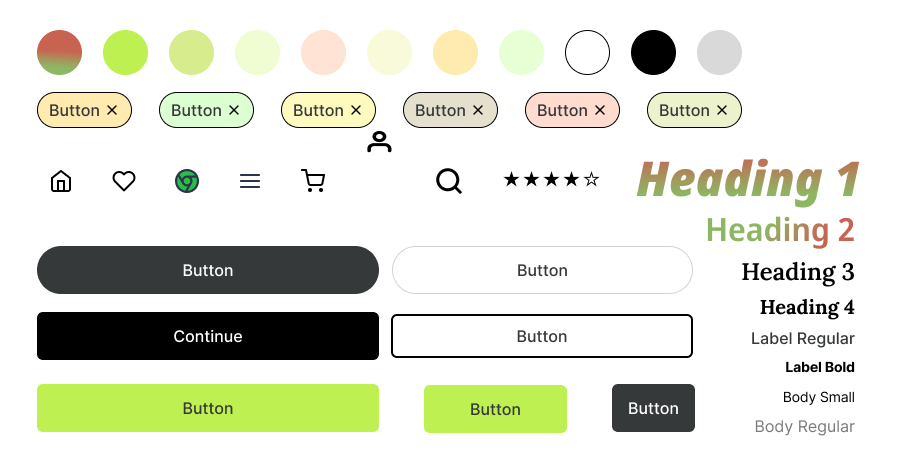 Accessibility consideration
01
Provide alternative text for all images to ensure accessibility for users using screen readers.
02
Ensure that all buttons and interactive elements have clear and descriptive labels
03
Allow users to customize the app's color scheme to accommodate users with color blindness.
04
Test the app with a diverse group of users to ensure it meets the needs of all users, including those with special needs children.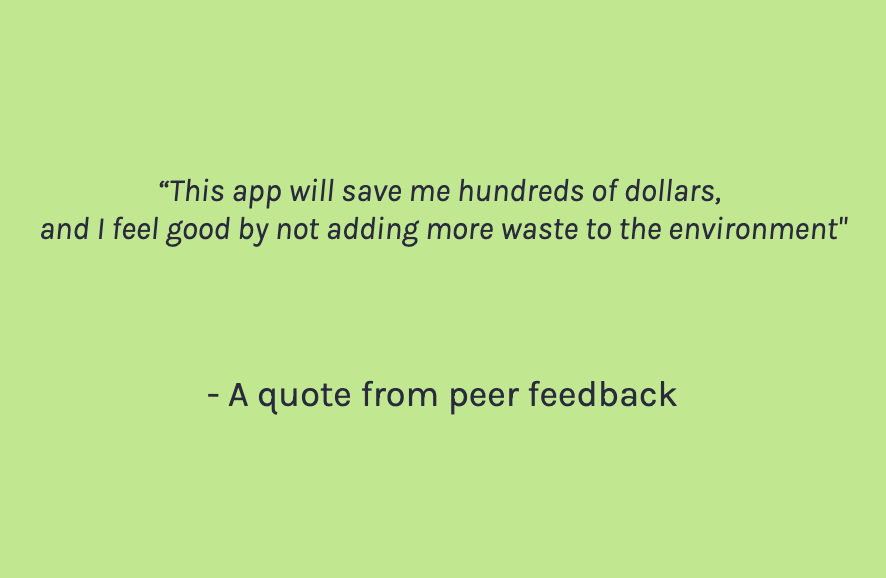 Takeaways
Impact
The Swap Me app is a valuable tool for parents looking to save money and reduce clutter by swapping gently used children's items. Its simple and intuitive design, along with its focus on building a sense of community among users, make it a successful solution for the problem it aims to solve.
What I learned
From this project, I learned that usability is an important factor in the success of the app and that user feedback is essential in identifying areas for improvement. Additionally, the project highlights the importance of considering the perspective of children when designing and testing an app for their use.
Thank you for reading the Swap Me case study!
Feel free to contact me or just say hello on my social media!