This section includes student's works from digital imaging and 2D animation classes. Students created experimental Augmented Reality projects 
using various tools such as Adobe Aero, Spark AR, and Blippar.
Virtual Reality Senior Project
Senior Project by Alex Clayton
Tool: AutoDesk Maya, Unity
Tool: Adobe Aero, Adobe Premiere, Adobe Ai
Learning objectives: Create Storyboards, Augmented Reality basics, intro to video editing.
For this project, students created a 1-3 minute Immersive video based on the theme "Life in the Pandemic."
Instagram Filter
Learning objectives: Augmented Reality basics, digital illustration
For this project, students first designed an illustration using Adobe Ai then created an Instagram Filter using their illustrations. Eventually, they published their filter on Instagram and shared it with the community.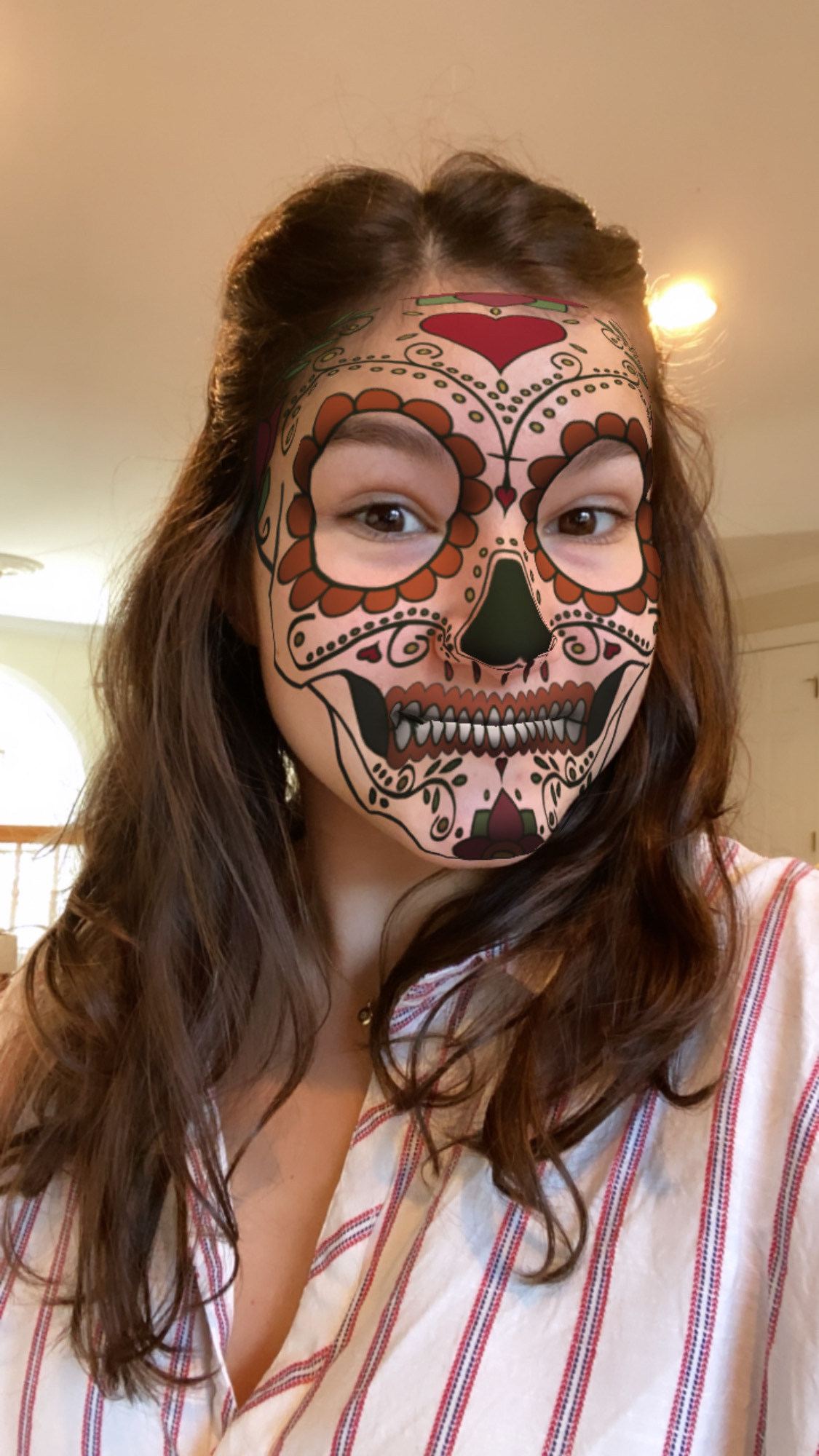 Example of student work - Working AR filter published on Instagram
Students scanning their Instagram Filter 
Tool: Adobe Photoshop, Audacity, Blippar
Learning objectives: Ps basics (Selection and cut-outs, adjustment layer), Glitch art, AR basics
For this project, students created a digital collage and used it as a printed trigger image to create an AR experience. The overlay was a glitched image created with Audacity and Text editors. The camera image and the printed one created a new reading that emerged when both were seen together.
Example of student work - Augmented Glitch